News
Virginia County Asks Governor to Waive Absentee Ballot Witness Signature Requirements Ahead of Governor's Election
By
|
The Fairfax County Board of Supervisors in Virginia voted to send a letter to ask Gov. Ralph Northam to waive the witness signature requirement for mail-in ballots that are to be cast in next month's election.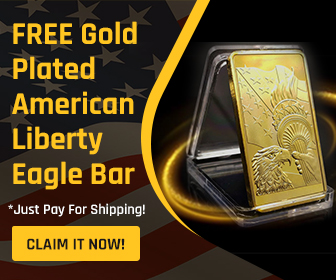 TRENDING: Will this "Attack on America" be revealed Oct 13th?
The board of supervisors voted 9–1 to send the letter to Northam, a Democrat. The board's only Republican supervisor, Pat Herrity, cast the lone vote against the motion, describing the proposal as a "blow to election integrity."
Board of supervisors Chairman Jeffrey McKay, who proposed the letter, said that waiving the witness signature requirement would prevent a rise in COVID-19 infections. The witness signature requirement was also waived during the November 2020 election.
"No one should have their ballot rejected because they're unwilling to risk their health and safety to vote," McKay said during a meeting, reported WTOP. "We want to be a county that promotes voter participation and doesn't punish people."
But Herrity argued that witness signatures "are important, as they provide another line of defense against voter fraud" and have been "deemed important enough by the General Assembly that they were reestablished outside the state of emergency."
He also pointed out that early voting had already started in early September and that the election was less than a month away.
"To do this in the middle of an election process in the name of COVID I think is nonsensical," Herrity said, according to InsideNOVA.
But McKay said the proposal wouldn't pose an issue for the country's election systems.
"Last year, we expanded voting opportunities in the midst of the pandemic. As I stated before, this county is still in a state of emergency, and we should be doing everything we can to make it as easy as possible for our residents to vote, regardless of what other elected officials falsely say about elections in Virginia," McKay said.
Did you see this? Most Americans are completely unprepared for what's about to take place in our country…
The remarks come amid a heated gubernatorial race between Democrat Terry McAuliffe and Republican Glenn Youngkin. Earlier this week, McAuliffe told other Democrats in a virtual event that President Joe Biden appears to be "unpopular here in Virginia" and Democrats are "facing a lot of headwinds from Washington."
In comments to media outlets, a spokesperson for the McAuliffe campaign said the Democrat's "point was clearly that Democrats can't take anything for granted and must turn out to vote this year" because "Glenn Youngkin is running on a divisive, Trumpian agenda that puts election conspiracy theories and banning abortion first."
It's not clear if Northam, a Democrat, will support the measure. His office didn't respond to a request for comment by press time.
Fairfax County, a suburb of Washington, still has a state of emergency in effect.
h/t: The Epoch Times