News
United Nations To Give Illegal Migrant Families In Mexico $800 A Month As They Head To USA
By
|
Todd Bensman, a Fellow at the Center for Immigration Studies recently traveled to Mexico where he is reporting on the tens of thousands of illegal aliens heading to the open US Southern Border.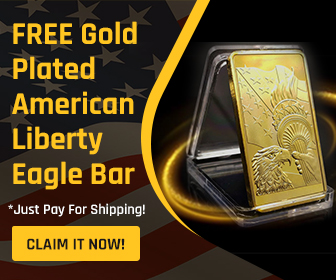 TRENDING: Add THIS to your morning coffee to burn stubborn fat NINE TIMES faster
Mr. Benson witnessed a compilation of globalist organizations, including the United Nations, proving all the resources illegal immigrants will need to help them enter the U.S.A on bogus Asylum claims.
In Reynosa, Mexico, at a migrant camp, Mr. Bensman witnessed the United Nations IOM handing out free debit cards to aspiring US border crossers while providing free schooling.
The UN's International Organization for Migration (IOM) hands out debit cards to U.S.-bound migrant families here every two weeks ($800 a month for a family of four, IOM officials told CIS, but even more for larger families or less for single adults). IOM officials handing out the debit cards said they have been providing the money for many months.
A private group provides daily classroom instruction for migrant children.
In addition to debit cards, they provide clothing, three square meals a day, legal coaching about American asylum, and phone calls back home regaling successful bridge crossings undoubtedly attract more migrants to this city.
This huge amount of aid explains the expansion of migrant camps. In addition to the roughly 3,000 who were in Senda De Vida's queue last week in both the plaza and the compound several miles away, Pastor De Luna said 4,000 others were in the queue while working and living in town waiting for the call.
A Twitter follower asked for clarification of this shocking involvement of the United Nations.
This is another example of why the United States Of America must ask the U.N. to pack up and set up in a different nation.
Did you see this? Add butter to your coffee: Boost metabolism + burn stomach fat
If we don't leave the failing anti-American sham show in the process, we should at least cut our funding to the same levels as the other nations.
h/t: TrendingPolitics