News
U.S. Embassy in Turkey Denies Pastor Andrew Brunson Will be Released
By
|
The U.S. Embassy in Ankara has denied reports that American pastor Andrew Brunson will be released from house arrest and allowed to return back to the United States.
According to an official who spoke with Reuters, reports that emerged on social media indicating that Brunson would be released are false. The news comes just two weeks after Brunson was released from prison into house arrest, although a Turkish court rejected his appeal to be released from house arrest.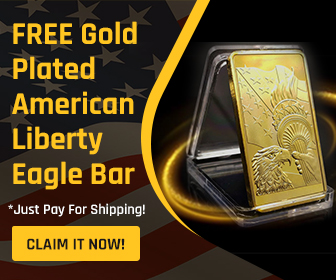 Brunson, a native of North Carolina who had been preaching Christianity in Turkey for decades, was arrested back in 2016 under President Recep Tayyip Erdoğan's crackdown on dissidents following a failed military coup against him. If convicted of an association with Gulen and the Kurdistan Workers' Party (PKK), a Marxist, U.S.-designated terrorist organization, he could face up to 35 years in prison.
Erdoğan has openly stated that Brunson's arrest is an attempt to get the United States to extradite Turkish Islamic cleric Fethullah Gulen, whom he blames with organizing the coup. Brunson has vehemently denied the charge, claiming that as an Evangelical Christian, he has never had any desire to join an Islamic or Marxist atheist association.
Washington meanwhile has repeatedly condemned his arrest, pointed out the lack of evidence against him, and last week, imposed sanctions against Turkey that have sparked a high-level diplomatic row that has raised questions about the U.S.'s relationship with one of its traditional Middle Eastern allies.
"We've seen no evidence that Pastor Brunson has done anything wrong and we believe he is a victim of unfair and unjust detention by the government of Turkey," White House Press Secretary Sarah Sanders said at a press briefing announcing the sanctions last week.
The United States will impose large sanctions on Turkey for their long time detainment of Pastor Andrew Brunson, a great Christian, family man and wonderful human being. He is suffering greatly. This innocent man of faith should be released immediately!

— Donald J. Trump (@realDonaldTrump) July 26, 2018
Turkey reacted angrily to the sanctions, with Ankara's foreign ministry decrying it as "disrespectfully intervening in our judicial system," while claiming it will "seriously damage the constructive efforts made in order to resolve problems between the two countries."
Tensions between the two countries have now deteriorated further after the Trump administration also imposed a doubling of tariffs on steel and aluminum that has sent the value of the Turkish lira plunging. Erdogan has since declared that the crash was part of a "political plot" designed to undermine Turkey and warned that he would now seek new markets and partners.