News
Trump Responds To Fake News About Arizona Election Audit
By
|
The Democratic political machine is in full swing right now to coverup the officials results of the Maricopa County Audit.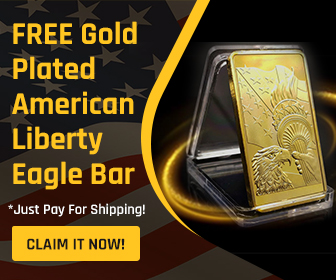 Just like the mainstream media did during the 2020 Presidential Election, once again they are trying to already predict the Maricopa County's audit results before the official audit results are announced.
CNN along with other liberal news networks are reporting that a "draft" of the Arizona audit reveals that Biden won Maricopa County.
According to CNN, the draft claims the audit reveals Biden received 99 more votes whereas Trump received 261 fewer votes after a hand recount was conducted by the forensic audit group Cyber Ninjas.
TRENDING: Use this "prostate shrinker" & empty your bladder entirely
Trump however isn't sitting quietly while the lamestream media is pushing false narratives and has come out and said "the Fake News is lying about the Arizona audit report! The leaked report conclusively shows there were enough fraudulent votes, mystery votes, and fake votes to change the outcome of the election".
Here's Trump full statement here:
To all those trying to spin the Arizona Audit, spin this:

The number of illegal ballots found in Maricopa County alone is over 4 times the current amount separating President Trump and Joe Biden in Arizona as a whole.

Should have never been certified.#Decertify pic.twitter.com/EUPtZpiQKE

— Boris Epshteyn (@BorisEP) September 24, 2021
Check out this tweet By Emerald Robinson which perfectly show what's going on right now:
The odds that left-wing corporate media "obtained a draft copy" of the Arizona audit results early: 0

— Emerald Robinson ✝️ (@EmeraldRobinson) September 24, 2021
Here is the CNN report that liberals are touting as proof the audits results reveal Biden won:
The partisan review of Maricopa County's 2.1 million ballots cast in the 2020 election found a vote count nearly identical to what the county had previously reported, a draft report detailing its findings shows.

The state Senate Republicans who seized on former President Donald Trump's lies about widespread election fraud and ordered up the report and Cyber Ninjas, the inexperienced company hired to conduct it, are set to detail their findings in a public presentation Friday.

The draft report emerged Thursday night, and audit spokesman Randy Pullen confirmed its validity to KJZZ Phoenix. "It's not the final report, but it's close," he said.
The draft report shows that the hand recount found that President Joe Biden received 99 more votes than Maricopa County had reported after November's election, while former President Donald Trump received 261 fewer votes than the county reported.

Maricopa County's Republican-led board of supervisors pointed to the draft Thursday night, saying that it underscores the reality that the county ran an accurate election.
Did you see this??? New "prostate shrinker" leaves urologists SHOCKED
The full Arizona audit report comes out tomorrow.@WendyRogersAZ gets us up to speed on the audit in my latest YouTube: https://t.co/D42NKhwZL5 pic.twitter.com/YXeDJlYqJc

— Ivory Hecker (@IvoryHecker) September 23, 2021
h/t: We Love Trump