News
President Trump SUES Facebook!
By
|
Facebook will allow any left-wing, commie nonsense on its platform.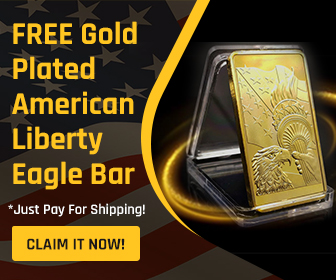 The moment someone even takes one step right of center though—they're slapped with some sort of restriction, censorship, or outright deletion from Facebook.
I am almost always certainly against government forcing private businesses into doing anything, but should Facebook really be considered a private business at this point?
Zuckerberg and his wife allegedly gave between $350,000,000-$500,000,000 dollars through the use of 503-C non-profit corporations in order to influence elections.
Because of this, I believe they have forfeited their right to the libertarian claim of keeping government and corporate power separate.
TRENDING: Will this "Attack on America" be revealed Oct 13th?
This isn't even taking into account the massive sway they have over public discourse, and public opinion through the censorship of information, and the control of ideas.
Given all of this, Facebook is more akin to a public utility than some sort of private business—they are not some mom and pop shop, or an honest business.
They hold sway over the entire United States, and the world for that matter.
President Trump has long since been a critic of big-tech and of Facebook in particular.
Now he is moving to bring a lawsuit against Facebook to reinstate his account immediately, and I think it's only fair at this point.
Facebook has absolutely zero right to claim any sort of private business rights after what they did during the 2020 election. It's time for them to start putting America first, and pay for consistently keeping her last.
Here's more on the story:
The lawsuit received some coverage from The Epoch Times:
Did you see this? Most Americans are completely unprepared for what's about to take place in our country…
The filing on Oct. 7 in the U.S. District Court for the Southern District of Florida seeks a preliminary injunction on Facebook's suspension as his earlier lawsuit proceeds.

"The First Amendment rights of [Trump's] millions of Facebook Users—to receive his messages and to comment to one another thereon—will be irreparably injured as well," the filing reads.

"At the same time, by de-platforming the presumptive head and most popular member of the Republican Party, cutting him off from the most effective and direct forms of communication with potential voters, Defendant is threatening irreparable damage to the Republican Party's prospects in the 2022 and 2024 elections."
Here's more from Washington Examiner:
Trump's legal team expects that its case against Facebook and other social media platforms will continue to be fought in the courts for many months before eventually going to the Supreme Court.

"We expect this to go all the way up to the Supreme Court, and they can decide what is free speech, what can be censored, and who gets to decide what is and isn't allowed online," Coale said.
h/t: We Love Trump