News
Pfizer Secures $5 Billion From US Government for 10 Million Courses of COVID-19 Pill
By
|
U.S. government officials have reached an agreement with Pfizer that secures 10 million courses of the drugmaker's COVID-19 pill.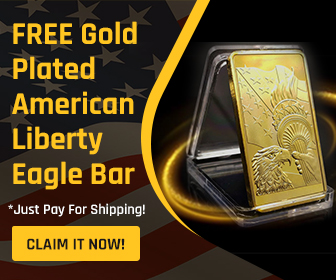 The government is paying $5.3 billion, or $529 a course for the pill.
The price is due to the "high committed volume of treatment courses being purchased through 2022," with similar agreements reached with several other countries, Pfizer said.
The deal is contingent on the Food and Drug Administration (FDA) granting emergency use authorization to the treatment, known as Paxlovid. The pill has not yet been authorized or approved anywhere in the world.
TRENDING: NEW 8-Pound Solar Generator is HERE! You'll Never Run Out of Juice With It.
Pfizer asked the FDA on Tuesday for the authorization, pointing to an interim analysis of an ongoing trial that suggested it reduces the risk of hospitalization or death in COVID-19 patients.
"This promising treatment could help accelerate our path out of this pandemic by offering another life-saving tool for people who get sick with COVID-19," Health Secretary Xavier Becerra said in a statement.
"Getting vaccinated remains the most important action anyone can take to help protect themselves and others and end this pandemic, but for people who do get sick in the future and are at risk of severe outcomes, having pills they can take to keep them out of the hospital could be a lifesaver," he added.
"It is encouraging to see a growing understanding of the valuable role that oral investigational therapies may play in combatting COVID-19, and we look forward to continuing discussions with governments around the world to help ensure broad access for people everywhere," Albert Bourla, Pfizer's CEO, said in a statement.
The pill Paxlovid is part of a class of drugs called protease inhibitors. It works by blocking an enzyme that SARS-CoV-2 needs to replicate in humans.
SARS-CoV-2, or the CCP (Chinese Communist Party) virus, is the virus that causes COVID-19.
Paxlovid is expected to be administered with ritonavir, a different drug that helps the treatment remain in the body for a longer period of time.
Did you see this? An Essential Part of Your Preparedness Plan! Saved My CPAP Machine During The Winter Storms
The Biden administration previously expanded a deal with Merck, another COVID-19 pill producer, that saw the government commit $2.2 billion for 3.1 million courses of the treatment. That comes out to about $709 a course—25 percent higher than Pfizer's.
The Merck deal is also contingent on the pill receiving regulatory clearance.
Merck asked for emergency use authorization but the FDA decided to delay a decision until the matter was taken up during an advisory panel meeting on Nov. 30. The pill was cleared by UK regulators earlier this month.
The FDA declined to comment on when it would clear or reject Pfizer's pill.
The Biomedical Advanced Research and Development Authority, an arm of the Department of Health and Human Services, helped hammer out the agreement. It had invested over $49 billion in COVID-19 products like therapeutics, Dr. Gary Disbrow, head of the authority, told members of Congress this week.