News
Lisa Boothe on Vaccines: "I'm doubling down as a giant middle finger to Joe Biden's Tyranny"
By
|
Fox News contributor Lisa Boothe went off on the vaccine agenda on Dan Bongino's show, calling it a "fight for freedom."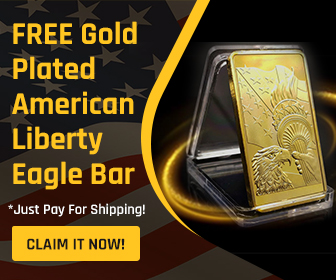 "I was on the fence because it didn't make sense to get vaccinated for a virus that was not a threat to my life, nor one that I fear," she said.
"But now I'm doubling down as a giant middle finger to Joe Biden's tyranny. Because now it's a fight for freedom. Now it's a fight against tyranny in America. That's what this is all about. We're literally fighting right now, Dan, for the future of this country. Are we going to be a free America or not?"
TRENDING: Ringing Ears? Eat THIS for Breakfast & Destroy Tinnitus Fast…
Dan Bongino is a patriotic American who himself has stood against the vaccine tyranny of the current phony Covid crisis. After Rush Limbaugh passed away, Dan Bongino took over his slot on the radio and has continued Rush's legacy without fail.
Last week, Dan Bongino told listeners of his radio show that he was so outraged by the fact that the syndicator of his show, Cumulus Media, enacted a vaccine mandate, that he might quit.
"I'm not really happy with the company I work with right here. I believe these vaccine mandates are unethical" Bongino said Monday. "I believe they're immoral. I believe they don't take into account the science of natural immunity due to a prior infection. I believe they're broad-based and don't take into account an individual circumstances of why they may or may not want to take a vaccine. And they're antithetical to everything I believe in."
Detaild scan uncovers the bizarre link between tinnittus and your brain? Click here to discover the world's greatest tinnitus sloution
But he didn't stop there. "So I'll say again, I'm not going to let this go. Cumulus is going to have to make a decision with me — if they want to continue this partnership or they don't. But I'm talking to you on their airwaves. They don't have to let that happen. And I wouldn't mind if they didn't. Because it's really unfortunate that people with a lower profile than me, who don't have 300-plus stations, have been summarily either shown the door or been put in really untenable circumstances because they simply want to make a medical decision by themselves."
h/t: 100 Percent Fed Up