News
It's Time To Decertify Arizona's 2020 Election Results
By
|
There were a reported 57,734 ballots with serious issues found in Arizona.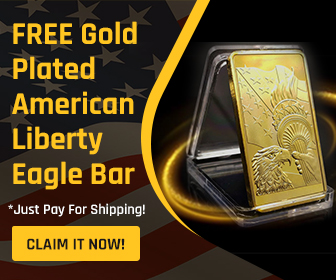 This is far more than the margin of victory needed to overturn the results in the state, and thus the results should be decertified.
In other words: Biden cheated.
Illegal votes were cast, and the hand recount of the ballots really doesn't matter because illegal ballots were cast, and crucial information was deleted from already compromised voting systems.
Voting systems which were connected to the internet and remotely accessed, according to forensic expert Ben Cotton. 
TRENDING: Use this "prostate shrinker" & empty your bladder entirely
Maricopa County fought tooth and nail to withhold critical information, routers, and other digital tokens from Arizona's State Senate and auditors, we previously had to ask ourselves, why? But now we know why.
It is clear and apparent to everyone who watched that entire hearing that it's time to decertify the results of the 2020 election in Arizona, and to conduct more audits across The United States.
Here's what people are saying:
Becker News highlights calls to decertify the results in Arizona:
Did you see this??? New "prostate shrinker" leaves urologists SHOCKED
The official Arizona Senate election audit report is in – and Trump supporters are calling for the state's 2020 election to be 'decertified.' The results showed "57,734 ballots with serious issues were identified." If those ballots were not counted, that would be far beyond the margin of victory needed to overturn the results of the election. The independent auditors recommended that "the election should not be certified."
In addition, there were more disturbing findings, according to Cyber Ninjas: A Dominion technician allegedly deleted all of the log files a day before the audit began, while other security lapses abounded.
Patrick Byrne released an executive summary of the audit findings as reported by The Gateway Pundit:
Patrick Byrne held a quick pre-release presser on a conference call before the results of the Arizona audit were released. He claimed to have a more recent draft of the report summarizing the results of the audit.

In the call, Byrne reported that the Executive Summary of the report shows that around 57,000 issues were identified in Arizona that are included in the report. The result of these issues lead to this line being included in the Executive Summary which states "Based on the audit the results of the 2020 election in Arizona should never have been certified"
h/t: We Love Trump