News
Infrastructure Bill Would Mandate Alcohol Monitors for All New Cars
By
|
The more than $1 trillion infrastructure package would require that alcohol monitors be installed in all new cars.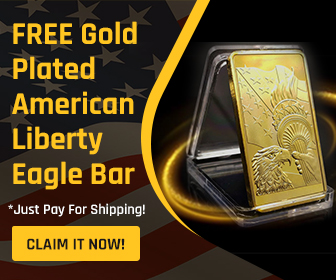 MUST READ! Trump stands tall; Joe trips and falls
Within the 2,700-page proposal is a section that mandates that new vehicles have "a system that … passively and accurately detect[s] whether the blood alcohol concentration of a driver of a motor vehicle is equal to or greater than the blood alcohol concentration" of 0.08, which is generally the limit to drive in most states.
If the driver has a higher than 0.08 blood alcohol concentration, the car's system would "prevent or limit motor vehicle operation." It isn't clear whether the detection system would have to be a breathalyzer, which requires a driver to blow into a device, or something else.
Mothers Against Drunk Driving (MADD) recommends that cars have a "driver monitoring system," including "touch-based systems that can read your blood alcohol concentration through your fingertips and air-sampling systems that can test and isolate just the air exhaled by the driver," according to a report from the group.
Some convicted drunk drivers are required to use devices attached to an ignition interlock before starting their vehicles.
The Insurance Institute for Highway Safety (IIHS) said last year in a study that alcohol-detection systems that prevent impaired driving could save upward of 9,000 lives annually.
Drunk driving deaths cost the United States $44 billion in economic costs and $210 billion in comprehensive societal costs annually, according to a 2010 study. U.S. police departments arrest about 1 million people per year for alcohol-impaired driving, IIHS said.
Of the 36,096 traffic fatalities in 2019, an estimated 10,142 people were killed in alcohol-impaired driving crashes, according to federal data.
TRENDING: see the South Florida Stem Cell Breakthrough that hits the pause button on aging and levels the playing field with Father Time himself.
The infrastructure bill would require the U.S. Transportation Department to set a technology safety standard within three years—and then give automakers at least another two years to comply—as long as new requirements are "reasonable, practicable, and appropriate."
"Twenty years ago, this technology didn't exist," Jason Levine of the Center for Auto Safety told The Verge. "We have the technology available now. We can install tech in vehicles that helps to monitor whether someone is impaired and stops that person from hurting themselves or others."
The bill, which is awaiting a Senate vote, cleared several procedural hurdles in late July. Senate Majority Leader Chuck Schumer (D.-N.Y.) has said that the final vote on the measure could happen this week, although Senate Minority Leader Mitch McConnell (R-Ky.) warned Democrats that he might block the package if it's rushed.
"This is an extremely important bipartisan bill," McConnell told reporters on Aug. 3. "There's an excellent chance it will be a bipartisan success story for the country, and to try to truncate an amendment process on something of this magnitude, I think it's a mistake."
h/t: The Epoch Times