News
HYPOCRISY ON DISPLAY: Pfizer C.E.O. NOT FULLY VACCINATED
By
|
Rules for thee, but not for me.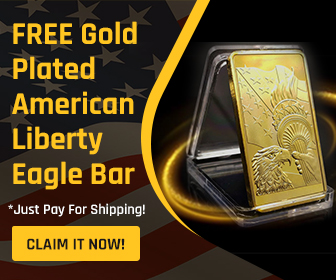 This seems to be the theme of our age, as we are told to lockdown, D.C. elites are throwing 700 person parties, and while we are told to vaccinate or be slowly pushed out of society, the very people producing the vaccine aren't taking it.
Albert Bourla, The C.E.O. of Pfizer was reportedly denied entry into Israel recently because he is not fully vaccinated.
What's worse is that Bourla posted this on March 10th:
MUST READ! Trump stands tall; Joe trips and falls
Excited to receive my 2nd dose of the Pfizer/BioNTech #COVID19 vaccine. There's nothing I want more than for my loved ones and people around the world to have the same opportunity. Although the journey is far from over, we are working tirelessly to beat the virus. pic.twitter.com/ES05WPBLJA

— AlbertBourla (@AlbertBourla) March 10, 2021
Angry yet?
How dare these people push a vaccine on us, yet at the same time they themselves are declining to take it, and in Bourla's case publicly pretending to take it.
The vaccine 'hesitancy' displayed by Pfizer's C.E.O. should be all the argument and evidence one needs to not take these experimental Covid vaccine.
Here's what people are saying:
Albert Bourla The C.E.O. of Pfizer was recently caught with his pants down, after he was denied entry into Israel for not being fully vaccinated.

The very same people pushing the vaccine on you for profit aren't taking it themselves.

Let that sink in. #PfizerCEO #Albourla https://t.co/geItOPYFEh

— The Quill Press (@Squidward3424) August 5, 2021
Pfizer CEO hasn't taken his own vaccine and banned from travel to Israel. I repeat…. He wants you to take it … BUT HE HASN'T.

— Juanita Broaddrick (@atensnut) August 5, 2021
The Jerusalem Post reports:
Pfizer CEO Albert Bourla has canceled his expected visit to Israel after it turned out he has not been fully vaccinated against the coronavirus, N12 reported Friday.
According to the channel, Bourla, as well as members of the delegation that was meant to accompany him during his visit, have not received the second dose of the vaccine.
As a result, it was decided to delay the visit by several days, which also posed a logistic challenge because of the upcoming Israeli elections.
Meet Albert Bourla, CEO of Pfizer. Below we see, what appears to be, him receiving a 2nd dose of vaccine by his own statement. Bourla cancelled a visit to Israel for not having full vax status! Has he even had the 1st dose? Have any Elite taken the vax? https://t.co/leCearwdS8

— ☀️SunshineStateOfMind☀️ 🗣 Mike Lindell Cyber Symp (@tarahtori) August 5, 2021
TRENDING: see the South Florida Stem Cell Breakthrough that hits the pause button on aging and levels the playing field with Father Time himself.
There was denial, and a quick move to cover up Bourla's lack of full vaccination, as pointed out by Becker News:
A Pfizer spokesperson sought to dispel rumors he wasn't fully vaccinated, as was reported by the USA Today.
"That report is categorically false," Pfizer spokeswoman Sharon Castillo told USA TODAY via email. "Dr. Bourla has been fully vaccinated with the Pfizer-BioNTech vaccine."
Bourla told Axios on HBO that he felt "liberated" after receiving the doses of the vaccine. But he might want to slow down on his feelings of liberations, after the CDC reported that the fully vaccinated can spread the Delta variant of COVID.
While the Food and Drug Administration is expected to give Pfizer vaccines its seal of approval early next month, there are new side effects being reported.
h/t: We Love Trump