News
Former Navy Seal Blasts Biden and Garland's 'War' on Second Amendment
By
|
Joe Biden is trying to gain another ally in his war against the Second Amendment by picking Judge Merrick Garland as a candidate for Attorney General.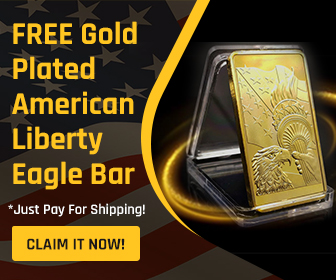 Judge Garland has made clear that he agrees with Biden as it pertains to implementing more gun control measures.
Former Navy Seal Jack Carr was interviewed on Fox News, where he discussed Biden's stance on the Second Amendment, as well as the potential new AG in Garland.
Carr said:
TRENDING: Donald Trump Wants Joe Biden Defeated
"The Second Amendment was paid for in blood by those who sacrificed their lives, their fortunes, & their sacred honor so that we could enjoy the freedoms that we have today."
Carr called these natural rights that cannot be taken away by the government, as they were not given to us by the government.
Former Navy Seal slams Biden's 'war' on the Second Amendment https://t.co/PVU8bNjm2M

— Randy Bell (@RandyMBell) February 23, 2021
Former Navy Seal Jack Carr talked to Fox News about gun control hypocrisy from politicians like Joe Biden.
"The irony is these same lawmakers are just feet away from those using weapons they want to ban to defend them." Jack Carr on @KatiePavlich @FoxNews #2A pic.twitter.com/M7Y6esZTfH

— Gayle Trotter (@gayletrotter) February 23, 2021
Here's more on Judge Garland's comments on gun control from the New York Post:
President Biden's nominee for attorney general Merrick Garland on Monday said there's legal room for new federal gun control and he wouldn't rule out policies that ban certain types of guns.

Garland, a federal appeals court judge, told senators at his confirmation hearing that Biden supports new limits and that his job would be to pursue them.

"As I'm sure you know, the president is a strong supporter of gun control and has been an advocate all of his life, professional life, on this question. The role of the Justice Department is to advance the policy program of the administration as long as it is consistent with the law," Garland told the Senate Judiciary Committee.

"And as I said, so far we have a little indication from the Supreme Court as to what this means. But we don't have a complete indication. And where there is room under the law for the president's policies to be pursued, then I think the president is entitled to pursue them."

Garland, who is expected to be confirmed, was responding to a question from Sen. Mike Lee (R-Utah) on whether it would be possible to ban certain types of guns.

On banning guns, Garland said, "where there is room under the law for the president's policies to be pursued, then I think the president is entitled to pursue them."

Biden last week called on Congress to "requir[e] background checks on all gun sales, [ban] assault weapons and high-capacity magazines, and eliminat[e] immunity for gun manufacturers who knowingly put weapons of war on our streets."
Joe Biden is forming a dangerous following to help him destroy our rights and freedoms.
American heroes like Jack Carr are speaking out against this attempted tyranny.
Expert Warns Biden Has Launched 'Four-Prong Attack Against' Second Amendment, Advises How To Respond https://t.co/eYiNextIPz pic.twitter.com/OHIXBo3wAl

— The Daily Wire (@realDailyWire) February 19, 2021
A top expert on the subject warns that Biden is launching a "four prong attack" on our Second Amendment rights.
Daily Wire has more:
A top expert on the Second Amendment warned in an interview this week that President Joe Biden has launched a "four-prong" attack against the Second Amendment and already has more plans to dismantle it.

"It's a four-prong attack against firearms ownership in the country," Alan Gottlieb, the founder of the Second Amendment Foundation, said in an interview this. "One is universal background check is really a universal registration system. Second is banning of assault weapons and then defining assault weapons as almost any semi-automatic firearm. Third is banning magazines that hold more than 10 rounds, you know, again, hurts people twice for self defense in our country, and then attacking the firearms industry so that any criminal that goes out and misuses a gun, the gun manufacturer can be sued for it, it's going to put the industry out of business and nobody can buy a gun."

"And that's just what he wants legislatively," Gottlieb said. "That's not even what he's talking about on executive orders. There's a lot more of those coming to and appearing, some might be coming down the pike pretty soon."

Gottlieb's remarks come after Biden called for Congress last week to ban "assault weapons" and so-called "high-capacity" magazines. The call for a ban on "assault weapons" is effectively a call to ban semi-automatic firearms and the call to ban "high-capacity" magazines is usually regarded as a call to ban magazines that can hold more than 10 rounds, although Biden has explicitly stated that he wants to ban magazines that can hold "multiple bullets" which is all magazines and would effectively be a call to ban the overwhelming majority of firearms.
Alan Gottlieb also said that Americans can push back against Biden's anti-gun agenda by continually calling their State representatives and letting them know their stance on the issue.
As long as Americans follow the lead of people such as Carr and Gottlieb, Joe Biden's anti-gun agenda will not prevail.
"15 Days To Slow The Spread" is approaching one year.

You give an inch, they change your life.

This is EXACTLY why I'll never give the federal government an INCH on the Second Amendment. No compromise is ever enough to satisfy.

— Lauren Boebert (@laurenboebert) February 22, 2021
President Jefferson also said,

"The beauty of the second amendment is that it will not be needed until they try to take it."

Jefferson was right

— Rep. Madison Cawthorn (@RepCawthorn) February 16, 2021
The Second Amendment isn't about guns, it's about individual liberty.

— Freedom in Arms (@FreedomInArms2A) February 21, 2021
h/t: We Love Trump