News
Biden Issues Disgusting Threat Against Border Patrol Agents After Fake News Campaign
By
|
President Joe Biden is issuing threats against border patrol agents after the left-wing media launched an all out smear campaign against them where they peddled fake news that agents on horses were whipping illegal immigrants. The story was completely made up however this didn't stop Biden from parroting the fake news.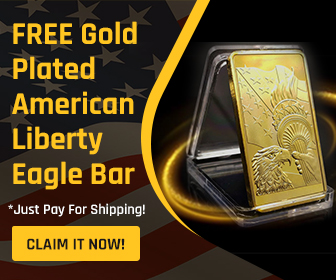 TRENDING: Use this "prostate shrinker" & empty your bladder entirely
"Of course I take responsibility, I'm president…" Biden said during a press conference to reporters while slandering the border patrol. "To see people treated like they did, horses nearly running them over, people being strapped. It's outrageous. I promise you those people will pay."
"It's dangerous, it's wrong. It sends the wrong message around the world, it sends the wrong message at home. It's simply not who we are," he added.
WATCH:
Biden was immediately blasted for being a "despicable liar" with his comments.
Did you see this??? New "prostate shrinker" leaves urologists SHOCKED
"The photographer who took the now infamous photos of mounted Border Patrol agents in Del Rio says he and his colleagues never saw agents whipping anyone and the photos are being misconstrued," reported Fox News correspondent Bill Melugin, proving Biden to be a liar. "However, the false narrative is off and running."
"He's such a despicable liar. But don't worry guys – this was the more moral, unifying and empathetic choice," said The Blaze host Allie Beth Stuckey while reacting to Biden's comments.
"Joe Biden is attacking Border Patrol agents for something they didn't do. He is lying," said Katie Pavlich.
"The president takes questions from list of approved reporters provided to him. First question regards chaos at border," wrote Joe Concha. "Biden responds by saying border patrol agents 'will pay' for alleged treatment of Haitian migrants while repeating false narrative migrants were whipped."
"Biden just lied to the American people about migrants 'being strapped' [whipped] by Border Patrol," Buck Sexton stated. "Disgraceful."
Fox News digital editor Peter Hasson spoke with a Border Patrol agent about the whipping allegation earlier this week. "We do not carry whips and the only thing I see in their hands is reins," the agent told Hasson.
"BP does an excellent job when it comes to use of force training," the agent continued. "There is no way a horse patrol unit would be whipping aliens. Whips are not issued or authorized for use."
"Agents use their reins for a lot of reasons," another Border Patrol source said to Townhall. "Primarily it's used to steer the horse, but agents will also spin them sometimes to deter people from getting too close to the horse…We are not aware of anyone being struck with the reins."
h/t: Trending Politics