News
Another CNN Producer Busted Over Allegations of Sexual Misconduct With 'Juvenile Victims'
By
|
For the second time in as many months, a CNN producer has been arrested on charges related to sexual misconduct with "juvenile victims," according to Thursday reports.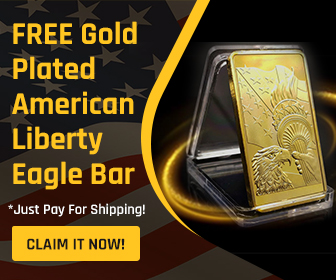 Rick Saleeby, who served as host Jake Tapper's top producer, has resigned several weeks his Dec. 18 arrest, Republic Brief reported.
Did you see this? Just when you think you knew it all about the most famous vitamin in the world – new data shows it can be harmful.
Saleeby was arrested a few weeks after a grand jury in Vermont indicted John Griffin, a 44-year-old Stamford, Conn., resident, on charges of attempting to entice young girls into sexual activity earlier this month. Griffin worked on "New Day" but once was now-fired host Chris Cuomo's top producer.
Republic Brief noted:
Police in Fairfax County, Virginia have launched an investigation into 'serious allegations involving potential juvenile victims'. Investigators with the Major Crimes Bureau's Child Exploitation Squad are involved in this investigation.
The conservative organization Project Veritas posted a video in which a man named Saleeby describes his sexual fantasies about young girls.
According to the Denver Gazette, Saleeby appeared in court on Tuesday and was confronted by members of Project Veritas, but neither he nor his attorney replied.
There was little information available about Saleeby or his arrest as of Thursday.
"Detectives assigned to the Child Exploitation Squad of the Major Crimes Bureau are leading the investigation,"  Fairfax County police said. "While we will eventually be transparent about our findings, safeguarding the personal privacy and safety of victims and witnesses as well as maintaining the integrity of our criminal investigation are of paramount importance."
"At this time, we are not in a position to provide additional detail on the scope or nature of this investigation," the statement continued.
A woman told Project Veritas that Saleeby attempted to solicit nude pictures of her 15-year-old daughter.
Following a year-long probe, Griffin was arrested and charged with three counts that he used a "facility of interstate commerce to abuse underage girls."
"According to the indictment, from April to July of 2020, Griffin utilized the messaging applications Kik and Google Hangouts to communicate with people purporting to be parents of minor daughters, conveying to them, among other ideas, that a 'woman is a woman regardless of her age,' and that women should be sexually subservient and inferior to men," a press release from the Department of Justice, US Attorney's Office, District of Vermont, read.
"On these communication platforms, Griffin sought to persuade parents to allow him to train their daughters to be sexually submissive. In June of 2020, Griffin advised a mother of 9- and 13-year-old daughters that the mother's responsibility was to see that her older daughter was 'trained properly,'" the statement continued.
"Griffin later transferred over $3,000 to the mother for plane tickets so the mother and her 9-year-old daughter could fly from Nevada to Boston's Logan airport. The mother and child flew to Boston in July of 2020, where Griffin picked them up in his Tesla and drove them to his Ludlow house. At the house, the daughter was directed to engage in, and did engage in, unlawful sexual activity," it continued.
Shortly after the indictment, new details emerged in Griffin's case.
He allegedly used a BDSM site to make contact with parents who would then provide their daughters to him to "train" in "spanking" and "c**k worship." According to the federal indictment, he attempted to lure at least four girls, aged 16, 14, 13, and nine years old.
He allegedly told the parents things like women were "inferior to men," that there was a "natural wanton whore at the core of ANY female."
TRENDING: The Secret To Being "Forever Healthy" – No Matter Your Age
The arrests come after Cuomo was let go from the network for reportedly contributing more to help defend his brother, former New York Democratic Gov. Andrew Cuomo, from his own sexual misconduct allegations.