News
Actor Matthew McConaughey Gives Update About Plans to Run for Governor of Texas
By
|
Award-winning actor Matthew McConaughey gave an update on his potential plans for a gubernatorial bid in his home state of Texas next year.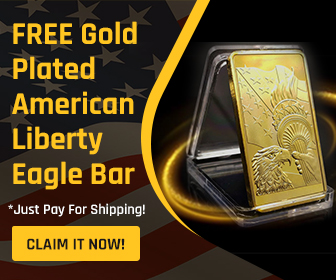 Though he remained noncommittal, McConaughey did say he is still "measuring" a potential run, according to reports.
"Look, it's going to be in some capacity. … I just — I'm more of a folksy and philosopher-poet statesman than I am a, per se, definitive politician," McConaughey noted during an interview on the "Set‌ ‌it‌ ‌Straight:‌ ‌Myths‌ ‌and‌ ‌Legends" podcast Tuesday, according to The Hill.
"So I go, well, that's a reason not to, but then I go, no, that's exactly why you should, because politics needs redefinition, but I'm measuring, you know, what is my category? What's my embassy?"
The Houston Chronicle reported that a hypothetical gubernatorial race between McConaughey and already-declared Democratic candidate and former U.S. congressman Beto O'Rourke would be interesting:
TRENDING: Use this "prostate shrinker" & empty your bladder entirely
Former congressman Beto O'Rourke is reportedly running for Texas governor, but he might not be the best chance for turning Texas blue.
Presuming, of course, a particular Oscar-winning Texan would run as a Democrat.
In the most recent poll from the Dallas Morning News and the University of Texas at Tyler, a still undecided Matthew McConaughey is polling better against Gov. Greg Abbott than O'Rourke.
McConaughey, who has been flirting with a gubernatorial run for almost a year now, has polled well against Abbott in the past. In this poll, 44 percent of respondents said they would vote for McConaughey over Abbott in a hypothetical matchup, compared to 35 percent who would vote for Abbott.
McConaughey has also not yet declared which party he officially belongs to but he has sided with Democrats in the past on issues like gun control, so that's most likely how he would run.
But the podcast hosts urged him to run.
"I have to remain an artist," he said, the Hill noted further. "I've earned my right to enjoy that Saturday night part of life, that music part of life. It has to have music to it. You know what I mean.
"I'm very good at being diligent, Monday morning, practical, structure, I'm all of that. But I gotta continue to be an artist in what I do," the 51-year-old Best Actor winner said.
"Now if that's the category to be able to do that in, which would be different than, I think, some people have done it up to now, maybe it's for me. But maybe it's also in a whole new category that I just create, and we'll see," he added.
In April, McConaughey told radio host Hugh Hewitt that "it would be up to the people more than it would me" if he decides to jump in the race.
Did you see this??? New "prostate shrinker" leaves urologists SHOCKED
For any talk that the actor would run as a Democrat, he did raise eyebrows last year when he blasted the "illiberal left" for behaving in an "arrogant" manner toward conservatives because that cut off any chance at a compromising dialogue at a time when the country is bitterly divided, politically.
Also, in an interview with English comedian Russell Brand for an episode of Brand's podcast "Under the Skin," McConaughey did cite the right for believing in "fake news," but he added that the "far-Left" has driven people on the right away from achieving any sort of happy medium.
"Look, on the other side, on the far Left … there is a lot on that illiberal Left that absolutely condescend, patronize, or are arrogant towards that other 50 percent. Many people who are in – I'm sure you saw it – in our industry when Trump was voted in four years ago, they were in denial that it was real, and some of them were in absolute denial," he added.
h/t: Conservative Brief