News
41 State Legislators Demand 50 State Audit Of Election
By
|
The audit from the state of Arizona was supposed to end all the questions about the 2020 election in the state, but neither side is giving in and questions continue to be raised.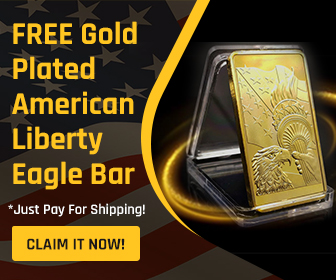 The media and Democrats insist that the audit confirms that Joe Biden won the state fair and square but there are still some Republicans who do not believe that, and who believe there were shenanigans in the election.
Now, Arizona State Sen. Wendy Rogers has announced that 41 state legislators from multiple states are calling for a forensic audit of all 50 states and decertification where warranted, she announced on Twitter.
"41 Legislators from Multiple States Write a Letter to the American People Calling for a 50-State Audit, Decertification Where Appropriate, and Possible Convening of the US House of Representatives," she said in a tweet on Saturday.
TRENDING: Use this "prostate shrinker" & empty your bladder entirely
41 Legislators from Multiple States Write a Letter to the American People Calling for a 50-State Audit, Decertification Where Appropriate, and Possible Convening of the US House of Representatives pic.twitter.com/Hoz6zUBtZq

— Wendy Rogers (@WendyRogersAZ) September 25, 2021
"To the citizens of the United States of America," the letter began.
"We the undersigned state legislators of the United States are vested with the plenary power by our US Constitution (Article 2 Section 1 Clause 2) to oversee the election of the president of the United States.
"It has come to our attention from an audit of 2.1 million ballots in Arizona complemented by an in-depth canvass of votes in Arizona, as well as through multiple different data reviews of voting by independent experts; that our representative republic suffered a corrupted 2020 election," it said.
"In addition to Arizona, sworn affidavits have accumulated from many states detailing rampant corruption and mismanagement in the election process. Fraud and inaccuracies have already been shown through multiple audits and canvasses in multiple states, as well as through lawsuits challenging the validity of election results in several counties in multiple states.
"We have come to the conclusion that all 50 states need to be forensically audited. Voter rolls should be scrubbed with a canvass of the voters to ensure future integrity of our elections," the letter said.
"If results from these measures prove an inaccurate election was held, as has been shown in Arizona, and is being shown in many other states; then it is clear that certification of many electors was improperly rendered in January 2021 of the November 2020 United States presidential election.
"We call on each state to decertify its electors where it has been shown the elections were certified prematurely and inaccurately," the legislators said.
"If it is shown that either Joe Biden would receive fewer than 270 tallied electoral votes, or Donald Trump would receive more than 270 electoral votes, then we call for the US House of Representatives to convene and vote per the US Constitution by means of one vote per state to decide the rightful winner of the election in accordance with the constitutional process of choosing electors.
"This is our historic obligation to restore the election integrity of the vote as the bedrock of our constitutional republic.
"If we do not have accurate and fair elections, we do not have a country," they said.
This comes after the Cyber Ninjas announced their findings in the Arizona audit, confirming that Biden won the state.
But it has been claimed by some Republicans that there were thousands of duplicate votes in the state, among other alleged irregularities. Among them was the 45th President of the United States, Donald Trump.
The 45th President of the United States issued the statement via his Save America Pac via email to his supporters on Friday.
"Huge findings in Arizona! However, the Fake News Media is already trying to "call it" again for Biden before actually looking at the facts—just like they did in November!" he said.
Did you see this??? New "prostate shrinker" leaves urologists SHOCKED
"The audit has uncovered significant and undeniable evidence of FRAUD! Until we know how and why this happened, our Elections will never be secure. This is a major criminal event and should be investigated by the Attorney General immediately," he said.
As of this posting, Conservative Brief has not seen the results of the audit yet and cannot corroborate Trump's or the media's findings at this time.
h/t: Conservative Brief